DuPont NRDAR Settlement
DuPont released mercury, a toxin that causes adverse effects in fish and wildlife, from its former facility in Waynesboro, Virginia between 1929 and 1950. The mercury continues to affect fish and wildlife along the South River and South Fork Shenandoah River watershed.
The U.S. Fish and Wildlife Service and the Secretary of Natural Resources (the Trustees) worked cooperatively with DuPont to assess potential impacts, and the Trustees proposed a settlement that includes over $42 million for restoration projects. The United States District Court for the Western District of Virginia approved the settlement on July 28, 2017. The Trustees are now working to implement the best projects to benefit the injured natural resources across the impacted watershed.
Land Conservation Grant Process
The project submission process applies to the following project categories:
Land Protection, Acquisition, and Enhancement Projects
Migratory Songbird Habitat Restoration and Protection Projects
Land Conservation Grant Application Form
Water Quality Grant Process
The project submission process applies to the following project categories:
Agricultural Best Management Practices
Stormwater Management or Stream Restoration
Water Quality Grant Application Form
Presentations and Other Materials
Information about the settlement, consent decree, and other materials can be found here: https://www.fws.gov/northeast/virginiafield/environmentalcontaminants/dupont_waynesboro.html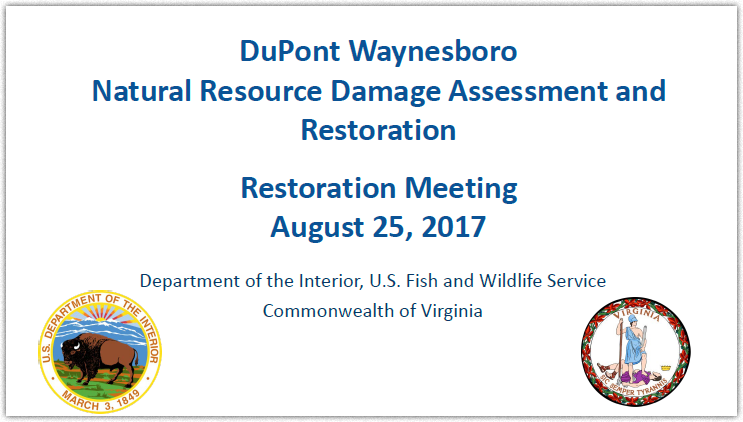 DuPont-Waynesboro NRDAR Overview Presentation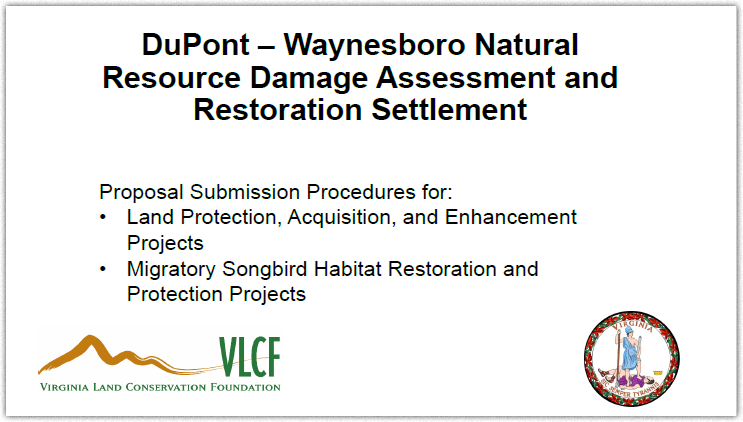 Land Protection Grant Process Presentation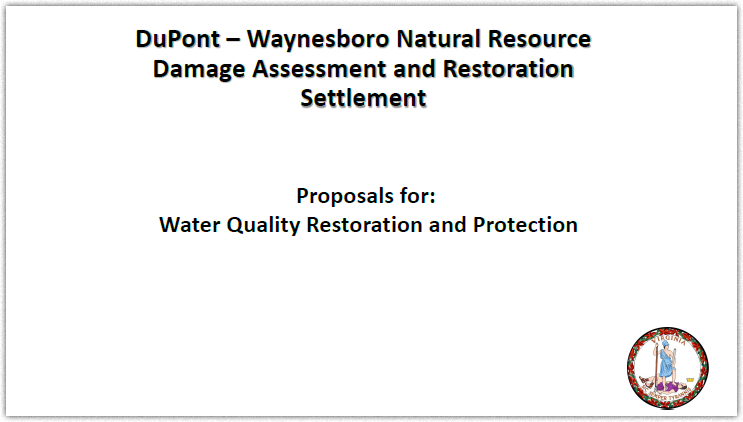 Water Quality Grant Process Presentation